HVAC Technician in Mabank, TX
Since 1976, Ken's Comfort Zone Air Conditioning has proudly provided a full range of HVAC services to home and business owners throughout Mabank, Gun Barrel City, Henderson County, Eustace, and Kaufman County, TX and the surrounding areas. From installations and repairs, to service and tune-ups, we're your foremost HVAC technicians! Call us today for top-level heating and cooling service.
Quality Heating and Cooling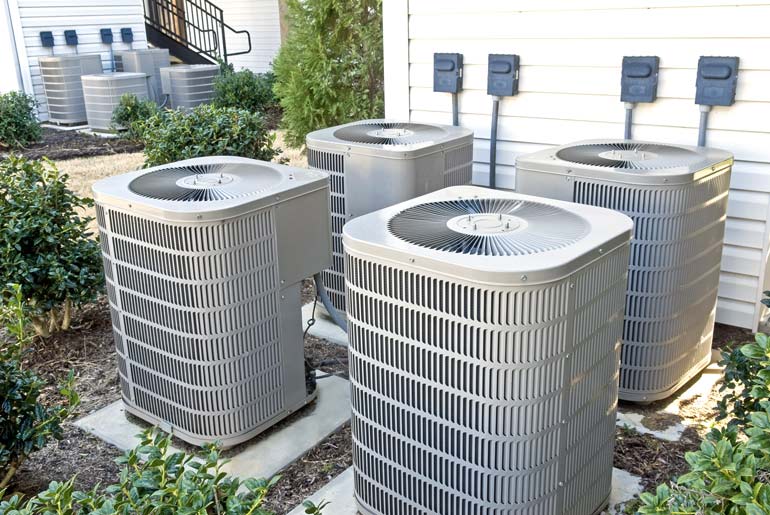 For as long as you own and occupy your home or business, you'll be relying on its forced air systems to keep you comfortable. And, like anything else rooted in mechanical function, your HVAC in Mabank, TX is going to need repairs, service and maintenance to stay in top functional condition.
At Ken's Comfort Zone Air Conditioning, our business is built on the idea of helping home and business owners make heating and cooling service and repair as quick, easy and painless as possible. Our techs are thorough in their approach to service, experts in their field and professional in every sense of the word. We aim to be your all-encompassing HVAC technicians when the situation calls for it. Our heating and air conditioning services in Mabank, TX span AC maintenance, heating repair, tune-ups, and more to give you peace of mind in your forced air all year round.
Whether you need a rapid response to an emergent problem, or you're just looking to keep things on track with a tuning, we're happy to inspect your system and provide a top-level of quality heating and cooling work. We encourage you to get in touch with us today to see for yourself why our customers tend to become customers for life!
We're proud to be a seven-time consecutive winner of Reader's Choice: Best A/C in Mabank from The Mabank Monitor!
Our business proudly maintains an A-plus rating with the Better Business Bureau (BBB).
We're a fully licensed, bonded and insured company, for your peace of mind.
We're proud members of the local Chamber of Commerce and the National Federation of Independent Business (NFIB).
We're a proud family-owned and –operated business and have been since 1978.
Proudly serving the areas of:
Mabank, TX
Athens, TX
Malakoff, TX
Eustace, TX
Gun Barrel City, TX
Seven Points, TX
Kemp, TX
Alley, TX
Henderson County, TX
Kaufman County, TX
Get Quality HVAC Services Today
If you require HVAC technicians, get in touch with us today for a quote on service. From installations and repairs, to maintenance and tune-ups, we're here to serve you.
Contact Us